Pain Relief Through Regen Orthopedics
If you're in need of relief from from pain or help healing an injury, Regen Orthopedics may have a solution for you.
Through advanced regenerative medicine treatments, your body's own platelets, stem cells and growth factors can be activated to stimulate healing and speed repair for bone, muscle, joint, soft tissue, and nerve injuries. These pain therapies can enable your body to repair injured tissues, reduce inflammation and ultimately heal itself. This regenerative, non-surgical treatment has been very effective for many patients who haven't experienced adequate relief with conventional treatments such as anti-inflammatory medications, cortisone injections, physical therapy or surgery.
At Regen Orthopedics, we follow FDA guidelines for regenerative procedures using your own, live adult stem cells. We are experts in orthopedic conditions and use ultrasound guided injections to ensure proper placement of the cells. And you'll be cared for by nationally renowned orthopedic specialist, Reuben Gobezie, MD.
Many of our patients have been able to avoid surgery and ongoing pain medications. For patients trying to regain mobility, return to activity or sport, and arthritis patients in particular, regenerative medicine is changing the game in orthopedic care.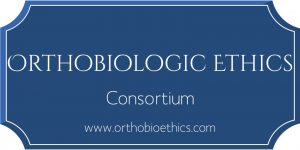 Regen Orthopedics is a member of the Orthobiologic Ethics Consortium. This multi-disciplinary group of like-minded health care providers supports the ethical research, marketing and clinical use of orthobiologics and regenerative medicine. Orthobiologic modalities are defined as living cells or other substances or materials that can affect the healing of bone, cartilage, tendon, ligament, muscle or nerve.
As an early adopter of using regenerative treatments in orthopedics, Regen Orthopedics serves as an advocate for patient safety, highest quality and the use of best practices in all regenerative procedures.