About Regen Orthopedics
Regen Orthopedics is a medical practice staffed by physicians who are highly trained in advanced regenerative medicine procedures to treat arthritis and many other painful orthopedic conditions. The goal of these treatments is to enable your body's own platelets and stem cells to repair injured tissues, reduce inflammation and stop the pain.
Regenerative treatments are non-surgical and may be considered as an alternative to surgery, to prolong the need for surgery, or if they may not be a candidate for surgery. Some patients look to it as a way to avoid ongoing medications or steroid treatments for pain. The treatments are not recommended for everyone. All patients are evaluated to determine if they are a candidate.
Regen Orthopedics is located in Beachwood, Ohio, and offers initial consultations to explore individualized treatment plans.
Learn more about Reuben Gobezie, MD. 
Patient Testimonials
What do our patient's say? Learn more here. 
Patient Case Studies
from Mary D., age 54
from Cindy S., age 59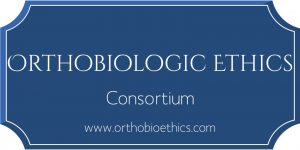 Regen Orthopedics is a member of the Orthobiologic Ethics Consortium. This multi-disciplinary group of like-minded health care providers supports the ethical research, marketing and clinical use of orthobiologics and regenerative medicine. Orthobiologic modalities are defined as living cells or other substances or materials that can affect the healing of bone, cartilage, tendon, ligament, muscle or nerve.
As an early adopter of using regenerative treatments in orthopedics, Regen Orthopedics serves as an advocate for patient safety, highest quality and the use of best practices in all regenerative procedures.
Upcoming Health Talks
Dr. Gobezie welcomes opportunities to speak about shoulder health, shoulder surgery and alternatives to shoulder surgery.
To schedule a talk for your group, call us at 216-570-5020.
Patients of Regen Orthopedics are invited to fill out this brief survey to let us know how we did. You must be a patient of Regen Orthopedics and have had your procedure at least four weeks prior to completing the survey.